We value your business and strive to be on time for our appointments. Rapid Response.
We service the greater Phoenix Arizona metro area and surrounding cities. Reasonable Rates.
About
Four Roses

Inspections

We are an inspection company that performs home inspections in Phoenix, Arizona and all of its surrounding cities or towns. This includes New River, Anthem, Glendale, Peoria, Scottsdale, Avondale, Surprise, Goodyear, Buckeye, Tonopah, Ahwatukee, Tempe, Chandler, Mesa, Gilbert, San Tan Valley, Queen Creek, Casa Grande, Eloy, Arizona City, Coolidge, Florence, And Apache Junction.

We perform residential inspections, commercial inspections, multi-family property inspections, pre-drywall inspections, and pre-listing inspections.

Upon request we can perform pool and spa or hot tub inspections and can also perform thermal imaging inspections. We can also arrange through a certified third party provider for you to have a termite inspection or sewer scope inspection. These outside companies are ones that we work with on a daily basis.

We are your home inspection company that always performs our inspections with the highest quality and standards in mind. In most cases we will provide you with your very own comprehensive report which has an abundance of photos and the occasional video included on the same day as your inspection. This comprehensive report will reveal, the true condition of all accessible systems and components of your property. This will aid in making a better and informed decision based on this analasys before the final purchase of your property.
- Click HERE to Book an Inspection -
Service Excellence
Four Roses Inspections will provide you with highly skilled, trustworthy, and dedicated employees. Our staff tries their best to meet the needs of our clients. Our commitment is to assist you as best we can from working with your Realtor or title company or while working directly with you.
Residential Inspection Service

We are fully licensed, bonded and insured for residential home inspection services.

Commercial Inspection Service

We are fully licensed, bonded and insured for commercial inspection services.
About Four Roses
Morgan Brown, Owner and inspector for Four Roses Inspections is an Arizona Native. He has grown up in the construction industry, and has been active in all phases of construction from the ground up. Morgan has had hands-on experience in the construction field for well over 30 years as an apprentice, subcontractor, and builder.
After attending school at ITA, Morgan successfully passed national examination, obtained proper security clearances, and obtained proper registrations and licensure in the State of Arizona. Through his experience, and attention to detail, it enables an eye for quality, and proper working order for all of the components of your property.
After training with some of the best inspectors in the state of Arizona, and completing close to 900 paid home inspections for clients and realtors, Morgan is ready to give you the same level of service that his past customers and clients have received.
We perform inspections in Phoenix Metro and surrounding cities including Casa Grande, Queen Creek, Buckeye, Surprise, and New River. We are a small company, and can schedule on relatively short notice, and we can even do weekends upon request if needed. For a complete list of services contact us for details or schedule an inspection by pressing the button below.
Plumbing or Water problems 55%
100
%
Satisfation Guaranteed
5
+
Hard Working Team Members
Services
Our
Inspection Services
We offer a full range of residential and commercial home inspection services including:
Residential Inspection
Multi-Family Inspection
Condo or Town-home Inspection
Pre-listing inspection
11 month warranty inspection
Full Inspection of All Accessible Systems and Components
Thermal Imaging
Pool and Spa
Termite Inspection (Upon Request)
Sewer Scope Inspection (Upon Request)
Tony G.
Scottsdale, AZ
I used Four Roses when buying our house and they saved us from a very bad problem with a water leak inside a wall! Highly recommended.
Linda A
Phoenix, AZ
Morgan was prompt, honest, and professional. He does not try to up-charge clients after the fact (an issue we've had with other companies). Morgan handled everything extremely well and I would definitely recommend him.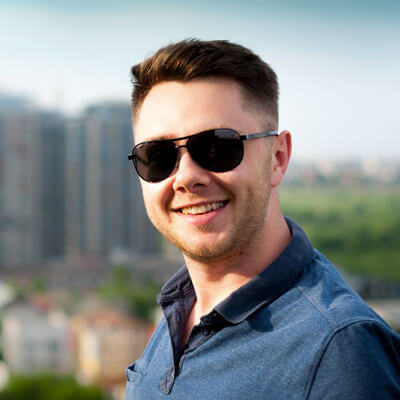 R.C.
Glendale, AZ
Four Roses Inspections came out when the said they would and saved me hundreds of dollars. Another company said it would be $700 dollars to do a next day inspection. Four Roses Inspections was honest, fair, and did the inspection for a very reasonable price. They have my trust and we will use them again!
F.A.Q
Frequently Asked
Questions
Some common questions we are asked.
Contact
Contact Four Roses Inspections
Thank you for visiting Four Roses Inspections for your home inspection needs. We have a number of ways that you can get a hold of us.
Our Location
Phoenix, AZ and Surrounding Cities - Maricopa County